Caracas.-
The application period for the Chevening scholarship program for postgraduate studies in the UK starts this Tuesday, 2 August and will end on Tuesday, 1 November 2022. The application process is completely online via the platform
https://www.chevening.org/venezuela
.
Chevening Scholarships are awarded to individuals who have the commitment and skills to bring about positive change in their communities and can demonstrate that a master's degree in the UK will help them achieve their professional goals in a strategic area for the development of their country.
The program offers full financial support (including tuition, travel and living expenses) to study a qualifying one-year master's degree at any university or institution of higher learning in England (England, Scotland, Wales and Northern Ireland). Likewise, associates have exclusive access to a range of academic, professional and cultural events during their stay in the UK.
Since its founding in 1983, the Chevening scholarship program has provided more than 50,000 professionals from around the world the opportunity to thrive academically in the UK. For the 2023-2024 academic year, more than 1,500 scholarships will be offered globally, reaffirming the UK's commitment to international development and training the next generation of leaders who can tackle key global challenges.
In the case of Venezuela, since 1983 more than 450 Chevening scholarships have been awarded to professionals from that country. For the academic period 2021-2022, a group of nine Venezuelan men and women were selected to study in the UK with Chevening, in areas such as medical microbiology, women's health, public policy, social development, sustainable architecture, innovation and leadership. .
For the period 2022-2023, the priority areas of the British Embassy in Caracas include human rights (including freedom of expression, gender equality and strengthening democratic governance), humanitarian affairs, the fight against corruption, sustainable development and climate change.
The Director of the Ministry of Foreign Affairs, Commonwealth and Development Grants Unit (FCDO), Naomi Rayner, pointed out:
"Chevening represents the best of the UK, welcoming people from all over the world to learn, grow and develop professionally. Being part of the Chevening Scholars network instills a strong sense of pride and responsibility. I continue to be inspired by the passion and commitment shown by the Chevening community and look forward to meeting my friends this year."
British Charge d'Affaires in Venezuela, Becks Buckingham, said:
"The Chevening Scholarship is one of the UK Foreign Office's main collaborative programs. It uses the quality of UK universities to train talented individuals in strategic areas for the development of their home country. We are looking for candidates who not only have excellent academic performance, but also have the potential and willingness to create positive change and become leaders in their fields of work and study. Since I arrived in Venezuela, I have met dozens of former Chevening colleagues working in areas such as the fight against climate change, the defense of human rights, or the prevention of infectious diseases. But all of them impressed me with their discipline, intelligence, creativity and commitment to Venezuela."
Visit www.chevening.org/venezuela for more information on eligibility criteria, scholarship terms and conditions. There is also information on the social network of the British Embassy in Caracas (@UKinVenezuela for Facebook, Twitter and Instagram). Selected candidates shared their experiences via the hashtags #ChosenForChevening and #CheveningVE.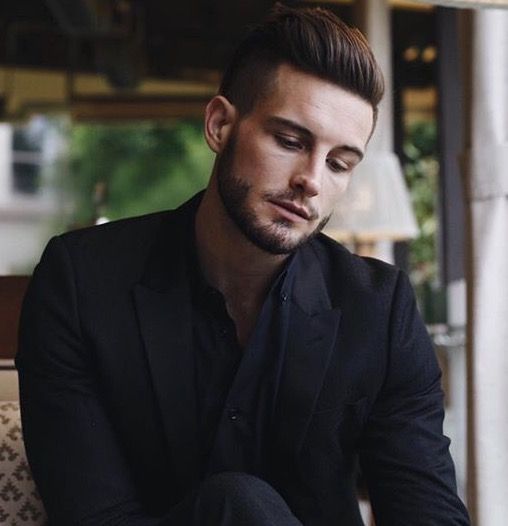 "Internet trailblazer. Troublemaker. Passionate alcohol lover. Beer advocate. Zombie ninja."