Spain is positioned as a great candidate to attract both businesses looking to expand internationally, as well as individual talent in an environment where digital nomads will continue to grow. This is one of the main arguments drawn from Mercer's report "The future of international talent management and mobility", which he has prepared in collaboration with enClave de Personas, a talent and leadership think tank.
The report is based on the annual Quality of Life Index, which analyzes 231 cities worldwide and draws samples from 20 countries – selected for their high quality of life and outstanding competitiveness – to offer a ranking of the capacities that each city has. to attract international talent and business based on ten factors: politics, economy, culture, health, education, public services, recreation, consumer goods, housing and the natural environment. While the "Quality of Life Index" aims to establish an objective compensation reference so that companies can apply it to all their employees on international assignments, this report seeks to highlight the qualitative aspects that can make a difference to consider one or the other. .fit to expand the business.
The report concludes that, among the countries analyzed (Austria, Switzerland, New Zealand, Canada, Germany, Denmark, Australia, Netherlands, Luxembourg, Sweden, Singapore, Ireland, Portugal, France, United Kingdom, United States of America, United States of America Arabic, Uruguayan and Indian), Spain is in tenth place in the tablethanks to its outstanding position in three aspects: medical and health services (Spain has a public and universal health system), public services and transportation (has one of the most robust public infrastructures supporting the transportation of people and goods) and high quality consumer goods at competitive prices. It should be noted that Spain ranks second as the preferred country for employees to live in.
In addition, the report highlights Spain's privileged position with respect to factors such as education (some of its business schools are valued worldwide), recreation and housing and the natural environment, considered that the forecast for economic growth (located at 5.4% for 2022 and 3, 9% for 2023) is another competitive advantage compared to other countries, especially in the European environment. And it highlights that the level of social support, a characteristic of our culture, supports the integration and inclusion of talent. In addition, he pointed out that Madrid and Barcelona are cities of excellent quality of life with Malaga thriving close to a leading position. Coupled with all these factors is the recent Draft Law to promote the startup ecosystem ("Start Up Law"), which is currently in parliamentary proceedings. With this Act, which aims to include attractive fiscal and administrative incentives for these types of companies, as well as additional improvements in other taxes, Spain intends to definitively position itself as the leader of countries accepting international talent.
based on Luis Blas, Tabaclera Chief Human Resources Officer and member of enClave de Personas: "This report on trends and the future of talent mobility is yet another example of the strong intention of the think tank enClave de Personas to provide solutions to socioeconomic challenges, becoming one of the reference places for meetings and dialogues on resource management in organizations."
For Laura Gil, consultant at Mercer and who led the preparation of the report In view of the findings of the report, Spain is well positioned in the race to become a pillar of global attraction for talenthowever, must take steps to improve aspects related to the socio-political environment, the economic environment and the cultural environment.".
This report gathers private sector perspectives in our country on how international talent mobility practices can help For the purposes of this report, expert opinion has been obtained, obtained through interviews conducted, from 15 companies that are part of the enClave de Personas and which have an outstanding international presence. normal. Added to these interviews were answers to questionnaires which had been completed by both managers from different companies and employees, thereby achieving a very representative sample of all involved in this process.
As can be deduced from the conclusions included in the text, companies should focus on 3 fundamental factors, alignment of Human Resources with business strategy, flexibility, both in its policies and for remuneration purposes, and actively listening to its employees. In addition, the report highlights several trends in the field of international talent management, such as: 72% increase in digitization and improvement of health services and employee welfare by 62%, both issues that have a significant impact on the current shortage of talent and the need to attract it.
*If you found this article interesting, we encourage you to follow us on INDONESIA
and subscribe to our DAILY NEWSLETTER.
RRH Digital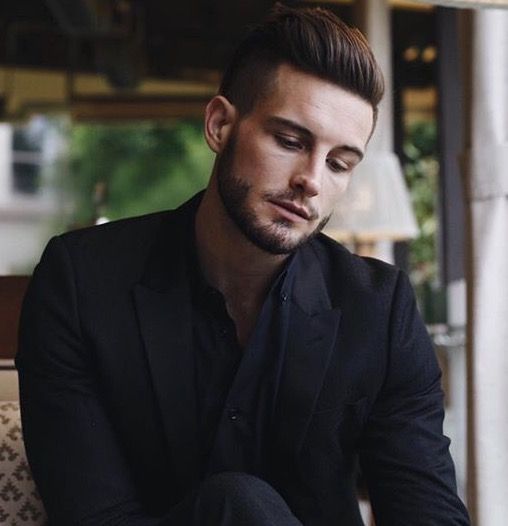 "Internet trailblazer. Troublemaker. Passionate alcohol lover. Beer advocate. Zombie ninja."