Russian bombing of a theater turns into a refuge for besieged civilians mariúpol evoke international emotions. The United States, Britain and the European Union have accused Moscow of "war crimes" in Ukraine following the attack on the Donetsk Regional Drama Theater southeast of Ukraine's strategic port city, as rescue teams searched through the debris for survivors.
US President Joe Biden was the first to raise the tone after Wednesday's tragedy by calling Russian President Vladimir Putin a "war criminal" for the first time. Democrats, who until now have avoided using the phrase in speeches since the start of the invasion of Ukraine, made the comments at the end of the act unrelated to the conflict, in response to a reporter's question. Shortly after, the White House came forward to clarify that Biden had spoken "from his heart" and that it will be the legal process of the State Department that will determine whether, in fact, Washington accuses the Kremlin chief of war crimes.
This Thursday, however, the US Secretary of State, Anthony Blinken, has endorsed the position of the president, who has also branded his Russian counterpart a "killing dictator" and a "pure criminal." "Yesterday, President Biden said that war crimes had been committed in Ukraine. Personally, I agree", he underlined, before recalling that "intentionally attacking civilians is a war crime". Blinken also stated that the US ambassador to Global Criminal Justice, Beth Van Schaack, would be in charge of the tasks of "documenting and evaluating possible war crimes committed against Ukraine." "We will ensure that our findings aid international investigations and hold those responsible accountable."
The US message sparked an immediate reaction from the Kremlin, which branded Joe Biden's words "unacceptable" and "unforgivable".
UK and EU support US
In parallel, Britain has claimed that there is "very, very strong evidence" that Russia has committed war crimes in Ukraine and that Putin is responsible.
Correspondingly, the EU's senior foreign policy official, Josep Borrell, condemned the Russian troops' attacks on civilians in the former Soviet republic. "The perpetrators of these grave offenses and war crimes […] they have to hold accountable", Europe's head of diplomacy slipped.
Can Vladimir Putin be tried?
War crimes are listed in Rome Statute and Geneva Conventiona set of international laws and treaties relating to armed conflict that govern international humanitarian law and whose purpose is to protect victims of war.
The definitions of war crimes in the Geneva Conventions, which have been ratified by several countries including Russia, include torture, inhumane treatment, international killings, willfully causing great suffering, destruction and confiscation of property, experiments on the life or health of civilians, intentional deprivation of rights prisoners of war for fair trials, illegal deportations, and hostage-taking.
The Rome Statute includes in its definition an act of intentionally directing an attack against a civilian population or against a civilian population who is not directly participating in hostilities, knowingly carrying out an attack knowing that it will inadvertently cause death or injury to a civilian population, attacking or bombing without defense. city, village, house or building. Similarly, it stipulates that certain types of buildings, such as hospitals or those dedicated to religion or education, cannot be attacked intentionally; and prohibits the use of certain types of weapons, as well as poison gas, notes the BBC.
Biden's video calls Putin a war criminal. A White House spokesman said the president "spoke from the heart" and his remarks reflected the "barbaric acts of a brutal dictator." Then he detailed that there was a legal process to declare it that way pic.twitter.com/NFxYQeD3nQ

– Sandro Pozzi (@sandro_pozzi) March 16, 2022
The most serious crimes against the international community, such as war crimes, genocide, crimes against humanity and crimes of aggression, are traditionally prosecuted by International Criminal Court (ICC), an independent court created in 1998 under the Rome Statute and which can only exercise jurisdiction if the State is unable or unwilling to do so. For this reason, it is considered a "last trial", which is dependent on the cooperation of the state and can impose sanctions ranging from imprisonment and fines.
Russia and Ukraine are not among the ICC's 123 member states, but kyiv has accepted its jurisdiction, meaning courts can investigate certain alleged crimes. In fact, the agency's chief prosecutor has ordered an investigation into the war on Ukrainian territory, aimed at showing whether Moscow had committed the crime.
David Crane, who works as chief prosecutor of the UN Special Tribunal for Sierra Leone, pointed out that there are also three other ways to investigate and determine war crimes: the investigative commission assigned by the UN to the mixed international tribunal for war crimes in order to try Putin; a court or tribunal to prosecute Putin by a group of interested or affected entities or countries, such as NATO, the European Union and the United States; or the procedure in a country that already has its own laws to prosecute war crimes, such as Germany (which is already investigating Putin), for example.
However, the problem is that Russia does not recognize the jurisdiction of the ICC, so it is easy to guess that it will not answer to the court based in The Hague, Netherlands. Thus, the option remains open for Vladimir Putin to be tried in a country chosen by the United Nations or by a consortium of interested countries. But getting the Kremlin's head to land in the region seems tricky. @the whole world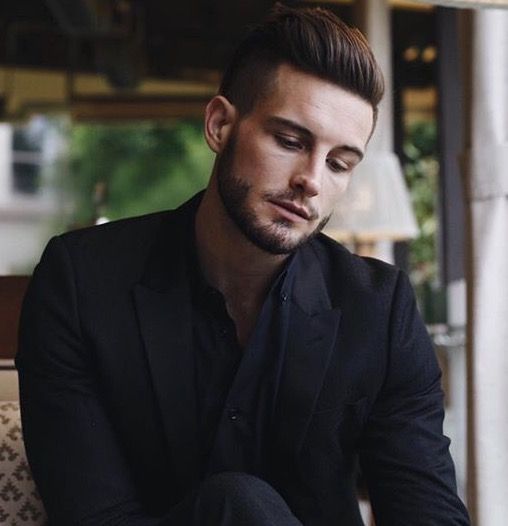 "Internet trailblazer. Troublemaker. Passionate alcohol lover. Beer advocate. Zombie ninja."