Since 2011, more than 35,000 doctors have registered with the Collegiate Medical Organization (OMC) for certificate of eligibility to leave Spain. In particular, in 2021 a total of 2,504 doctors have applied to the WTO for certificates, more than 2,189 last year and more than 2,500 in 2019. This is the data offered by the Andalusian Medical Union in a work prepared by Vicente Matas in 6,478 specialist doctors who will complete MIR this year and those who now "have time to find work, with an average age of 29-30 years and after 10-11 years of training".
And although of the 35,000 graduates who have applied for certificates of conformity, "the number of those who end up emigrating is lower", the final figure, according to medical sources, did not fall below 20,000. "CWe create talent, we train the best medical specialists world, they were 'drawn' out of Spain, to be 'expelled' later because of precariousness and lack of stability. Meanwhile, in Spain "waiting lists are increasing and the doctors of the Health Service are fed up and with an unbearable workload".
According to the aforementioned SMA report, "it is now fair that our healthcare services offer", to the new 6,478 medical specialists, "stability with long term contract and better working and professional conditions so that they strengthen and rejuvenate the exhausted medical staff due to this long pandemic, the centers will benefit and more importantly, all citizens." Most requests for certificates of eligibility to leave Spain, 64% is for work reasons. Family Medicine, Anesthesiology and Pediatrics are the specialties with the most demand and the main destination countries are the UK, France, Ireland, Italy and Germany
And that, "unfortunately", if "this effort is not made, at least offers stability and better conditions, offers in other countries in our environment, much more attractive, will lead to, once again, too many medical professionals being trained in specialists." stop working." This is the case of Fernando, a Canarian doctor who is about 45 years old and has been practicing since 2014 in a French hospital in Toulouse. "In France, I earn three times more than in Spain, but above all, what I value most is the stability and working conditions. In Spain he has no life. Days ending at 10:00 pm and the next day starting at 8:00 am. So day by day. You are not paid for this slavery you suffer. Moreover, I believe, and I continue to believe, that in Spain there is no future for doctors, that we are not respected".
Fernando, from France, also affected a vital point and that means that for several years in a row, "we've done it", says Vicente Matas, our SNS miss all those medical professionalsalso male nurse and nursewho have emigrated. "About 40% of Healthcare templates", according to different reports, "will be vacant due to retirement in the next ten or eleven years". For this reason, medical professionals warn that "we need responsible planning for the needs of specialist doctors and we hope that the recent increase in MIR positions will suffice and when they expire they will not emigrate in large numbers to neighboring countries with better. condition." According to a survey of doctors with more than 10 years of experience in the scientific publication Medscape, doctors in France earn, on average, 95,000 euros per year; Spain 53,000 euros; while German doctors receive 125,000 and in the UK, the best paid in Europe, 130,000.
The most recent data available to the General Council of Official Colleges of Physicians (CGCOM) show that: In Spain, 41% of active doctors are over 55 years old and 9.1% are still active, over 65 years of age. An absolute number means that there are more than 20,000 doctors over 65 years old active and 70,000 in the range between 55 and 65 years. To maintain an SNS (National Health System) with the same number of specialists now, "it is necessary to include, on average, 9,000 professionals per year" over the next decade. This year at most 6,478.
According to the College Medical Organization and the Ministry of Health itself, the medical specialty with the highest shortage of professionals, with reimbursement rates significantly lower than one, are Family Medicine, Pediatrics, General Surgery, Otolaryngology, Preventive Medicine and Orthopedic Surgery and Traumatology. "This is known to happen for years because Our SNS 'live' from the large number of doctors who joined the system in the 1980s. But no one planned and it might be too late. Obviously, we will have problems with the number of specialist doctors in the years to come," explained Vicente Matas to La Información. According to the latest available data, the number of registered doctors in Spain is 267,995, of which 227,817 are active and, of these, 158,191 belong, according to the Ministry of Health, to the SNS.
From a study conducted three years ago by the WTO, it can be concluded that when the number of doctors retired was about 4,000 per year, a decade ago, more than 6,000 doctors completed specialized training per year and "many of them cannot find work and remain unemployed throughout the year to work two months in the summer. However, as the number of retirees began to increase in recent years, they end up as specialists less doctors, as a result of the drastic reduction of vacancies held in 2011 and subsequent years, who completed their training in 2015 and subsequent years. In short, an absolute lack of coordination, which has been added to by the emigration of many of our doctors to countries where they are offered much better conditions and job stability."
Therefore, "there is a shortage of doctors of various specialties and there are too many medical graduates who have not been able to access MIR training". And the increase in the number of Faculties has put us in first place worldwide with 44 Medical Faculties to train, according to data from the Ministry of Education, "more than 7,500 students a year, who are not guaranteed MIR training.
Gabriel Del Pozo is secretary general of the Confederation of State Medical Unions (CESM). "All of this", the lack of doctors in recent years due to the high retirement rates of those now practicing, "is something that seems to be coming, but The administration hasn't done any planning yet. What comes to us is a problem, once again, due to the lack of foresight of our political leaders, both at the national and regional levels. And now we will go on as usual, trying to install patches to solve known problems and which we will solve in any way and maybe not in the best way.
According to National Health System data, there are currently 686,000 health workers compared to 660,000 last year. Of these, 158,000 were doctors (mostly, 85,000, belonged to Hospital Care and 43,000 to Primary Care). In addition, there are 198,000 nurses (154,000 from Hospital Care). However, it seems that neither the health expenditure nor the number of personnel will be sufficient to alleviate the country's needs. Serious problem.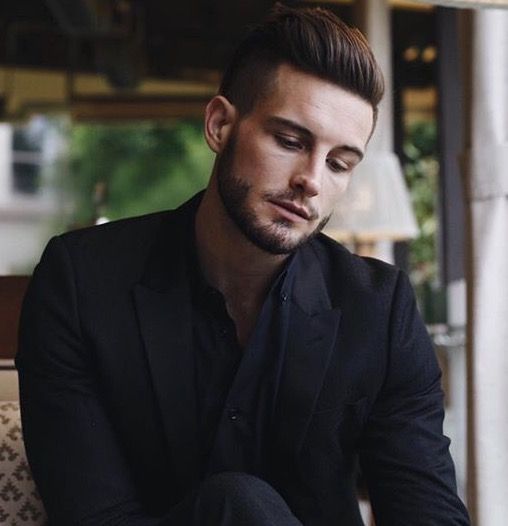 "Internet trailblazer. Troublemaker. Passionate alcohol lover. Beer advocate. Zombie ninja."