•
22-07-2022
•
3 minutes reading time
•


© cc photo: Will C. Fry
Liz Truss aims to become Britain's next prime minister. Truss is conservative and seems quite orthodox, but she is a woman. The UK will have a third female prime minister with it, as Margaret Thatcher and Theresa May previously held the position. Germany also has a female head of government, as does Belgium, Denmark and many other countries. And the President of the European Commission is a woman.
However, it is still somewhat unlikely that the Netherlands will have a female Prime Minister in the future. The most important candidates on paper to replace Mark Rutte are women – Sophie Hermans and Dilan Yesligöz – but they are considered less promising. Rutte wasn't at all ready to leave right away. It remains to be seen whether the liberals will again succeed in becoming the biggest party in the Netherlands, especially if Rutte is no longer their leader.
Also in other parties I did not see one, two, three female prime ministers standing. SP and Party for the Animals may have a female lead, but their Catshuis prospects are almost nil. Both are customary opposition parties, with no inclination to compromise.
D66 does have a tendency, as democrats have fully proven. The party was also presided over by a woman; a woman who has made 'new leadership' her election theme. However, judging by opinion polls, the post of prime minister is not for Sigrid Kaag. His party is—virtually at least—by no means the largest, something that has more or less been a requirement for the last forty years to be allowed to supply cabinet bosses.
PvdA may be able to gain the upper hand, if the merging of forces with GroenLinks continues. However, it is still highly questionable whether the merged party will have a female chairman. The names most frequently mentioned – Frans Timmermans, Ahmed Aboutaleb, Jesse Klaver – are male names. It might not be completely unthinkable that Marjolein Moorman would be the leader of the party, but it doesn't seem unreasonable to me to be honest.
The Netherlands already has several women ministers, secretaries of state and members of parliament, but a female prime minister is a little different. While the country – like all other countries – is made up of half women. Even a little more.
Why don't women make it to the top positions here? You could theorize about this for a long time, but I don't think there's a clear explanation. Will prejudice and glass ceilings lead to a more persistent presence here than anywhere else? I rather think that opportunity plays a major role.
This situation also has its advantages. At least we can still appreciate the illusion that things would be very different if the cabinet was chaired by a woman. In England, Germany and so on, that moment has passed. Sooner or later we may also get a female prime minister's turn. I'm just afraid that the person in office will particularly show closeness to Neelie Kroes or a comparable politician. Someone whose main goal is to stay on top and for whom truth only counts when it happens. A female Rutte, so to speak. Who's waiting for that now?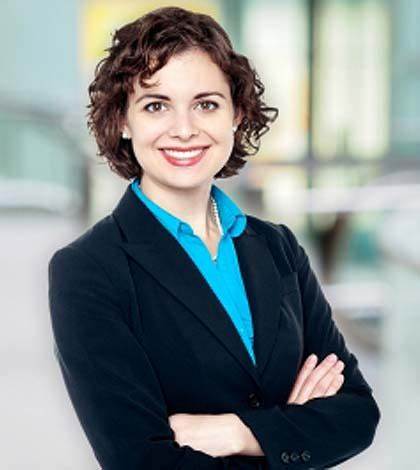 "Hipster-friendly creator. Music guru. Proud student. Bacon buff. Avid web lover. Social media specialist. Gamer."