While the new law will primarily target "very large" platforms and tech giants, there will also be implications for companies using the platforms for advertising purposes.
Prohibition of targeted advertising to minors and through the creation of special category profiles
The Digital Services Act prohibits targeted advertising on online platforms for children. The use of specific categories of personal data such as ethnicity, political opinion, and sexual orientation is also controversial.
Starting in 2021, advertisers on Meta, Messenger and Instagram will no longer be able to target teens based on their interests. But the company can still target advertising campaigns to people 18 years of age and under based on age, gender and location. TikTok doesn't allow you to target people under the digital consent age, which varies by country (e.g. 16 in the Netherlands, 13 in the UK). According to the platform, it was never possible to target specifically based on profiles, such as sexual orientation in profiles or political preferences. However, advertisers can target based on your interests, such as "LGBTQ+ rights". Also starting in 2021, advertisers on Meta will no longer be able to target these sensitive interest categories.
The new law limits the possibility of targeting by age and specific categories of personal data. Depending on the type of organization, this can have a major impact on advertising options. When the target group is minors (e-commerce aimed at youth, amusement parks or recruitment aimed at student work), it is no longer possible to target that target group specifically. This will have a major impact on the effectiveness of online campaigns.
It will become more difficult for political parties and their online advertisements to target specifically based on political views. This is a hotly debated topic ahead of many elections. In the EU, profiling users based on their political views has long been prohibited, but we know that in the US, Meta user interests are indirectly used as a proxy for politically targeted advertising.
Dark pattern prohibition
The new law also prohibits the use of so-called "dark patterns" on online platforms, referring to deceptive tricks that manipulate users into choices they don't want.
The law means that it's no harder to refuse than to accept personalized tracking and advertising. UX and visual design changes, for example changing the 'accept all' button to green, are known as 'dark patterns' and are no longer allowed.
It is important to note that this law is aimed at "very large platforms". That is, a platform that reaches more than 10% of the total 450 million consumers in Europe. For most organizations, this does not necessarily result in an obligation to change their own consent. But once platforms like Meta, TikTok, and Google are forced to ask for permission to be tracked, the number of users who accept these terms will decrease. While this will not directly affect most businesses, they have to accept that there will be a large group of people who cannot be targeted based on user data. Glad to know that the platform can't deny their service to people who don't give permission. In the long run, this could even change their business model.
What will change for the gatekeeper?
The Digital Markets Act requires gatekeepers to:
The services and products offered by the gatekeepers themselves may not be treated better in the rankings than similar services or products offered by third parties on the gatekeeper platforms.

Consumers should not be prevented from connecting with companies outside of their platforms.

Should prevent users from uninstalling pre-installed software or apps if they wish.

It is not permitted to track end users outside of their platform's core services, for targeted advertising purposes, without actually being authorized to do so.
More specifically, the Digital Markets Act states that different messenger services must be connected to each other, meaning you can send messages from Facebook Messenger to Signal, or from iMessage to Telegram. This part of the Digital Markets Act has been heavily criticized for not being technically feasible to link these services together. Also no such protocol exists for email (smtp) or telephone (ss7). However, laws are not meant to be technical requirements, and laws of this kind will keep everyone on their toes.
Finally, the new law states that users outside the gatekeeper platform can no longer be tracked without actual permission. The interesting touch here is "approval". Under GDPR, permission is already required to track users online. So you could say nothing has really changed. It is practically impossible for many of these platforms to continue using their services without providing the appropriate level of approval. However, we also need to look at this in the context of the Digital Markets Act. The combination of these two new laws could potentially mean that online platforms, such as Facebook Meta and Google, can no longer create these massive datasets based on people and interaction data that can be used for advertising.
The Digital Markets Act also requires gatekeepers to be more transparent with their business users. This means, for example, Meta and Google should provide more information about the ads and campaigns run by their business users. So businesses no longer have to rely on inaccurate or non-transparent reports, but can access in-depth data generated through campaigns.
In addition, gatekeepers are no longer allowed to promote their own products on their platforms (for example, if you search Google for a voice assistant, Google is not allowed to prioritize its Google Home). This is beneficial for small companies that offer similar solutions.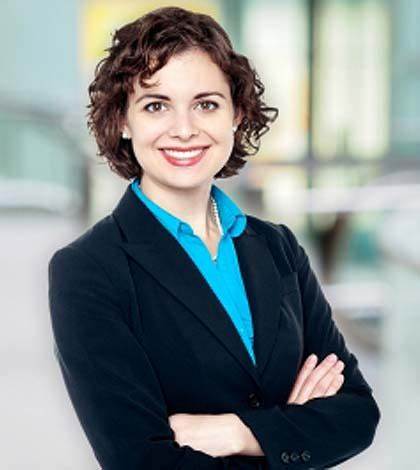 "Hipster-friendly creator. Music guru. Proud student. Bacon buff. Avid web lover. Social media specialist. Gamer."