Afghanistan talks in Oslo have ended:
– I thank the brave women activists, human rights defenders and other Afghans who participated in the meeting with the Taliban in Oslo. It is significant that for the first time they have come face-to-face with the Taliban since taking power. They have delivered their message about the serious situation of the Afghan people, about the rights of women and girls and about the future of their own country. "This dialogue is just the beginning, I hope it will continue," said Foreign Minister Anniken Huitfeldt.
The Oslo talks were held at the request of a number of Afghan organizations and in consultation with Western allies.
On Sunday, January 23, there was a full day meeting between the Taliban delegation and other Afghans. They have backgrounds from a wide range of fields and include women leaders, journalists, and people who work with, inter alia, human rights and humanitarian, economic, social and political issues. This is the first meeting between representatives of Afghan NGOs and community life to meet with the Taliban after the Taliban took power in the country in August last year. For security reasons, such a meeting cannot take place in Afghanistan.
On Monday, January 24, there was a meeting between the Taliban and Afghanistan's special representatives from Norway and other western countries. There were also meetings between special representatives and participants from Afghan voluntary organizations and community life.
The meeting between Afghanistan provides fertile ground for further contacts on reconciliation and how to create a more stable and inclusive Afghanistan. It is positive that the two delegates agreed on a joint statement.
– This meeting in Oslo gives western countries such as Norway, France, Great Britain, Italy, Germany, Norway, the United States and the European Union an excellent opportunity to make clear demands on the Taliban. "To help the population and prevent a worse humanitarian crisis, we must have dialogue with those who really govern the country," said the Foreign Minister.
Afghanistan has endured years of drought, pandemics, economic collapse and the effects of conflict. 24 million people are experiencing acute food shortages and the United Nations estimates that hunger will affect more than half of the population this winter and that 97 percent of the population may fall below the poverty line this year. One million children could die of starvation.
– Norway's major humanitarian organization also has a meeting with the Taliban. They have extensive knowledge of what are barriers to bringing in much-needed food, medicine and humanitarian aid. We must avoid the collapse of basic services such as health and education. We must support the livelihoods of families and communities. That could limit the number needing humanitarian aid, the foreign minister said.
Human Rights Center
Norway continues to engage in dialogue with the Taliban to promote human rights, women's participation in society, and to strengthen humanitarian and economic efforts in Afghanistan to support the Afghan people.
– We understand that such a visit elicits a reaction, and I understand that many find it difficult to organize this meeting in Norway. Especially among those who have lost loved ones in Afghanistan. The Taliban are far from us in values ​​and politics. But we have to start from the world as it is. "We believe it is important to hold these kinds of talks with the Taliban to do what we can to prevent a humanitarian catastrophe," Huitfeldt said.
Human rights were a central theme in Foreign Minister Henrik Thune's Foreign Ministry meeting with the Taliban on Tuesday evening. He stressed that the Taliban must respect international human rights obligations and protect and promote the human rights of all Afghans, including the rights of girls and women to education, work and participation in society.
Secretary of State Thune also discussed minority rights and the persecution of Christians and other religious minorities. The Taliban must also show that they are serious when they say they will prevent Afghanistan from becoming a starting point for international terrorism again. Thune explained that it is the responsibility of the Taliban to facilitate the international community to be able to support Afghans through the crisis they are experiencing.
– No identification
In recent days, both Afghans and representatives of central western countries have voiced clear expectations for the Taliban. Let me stress that the fact that we facilitated such talks does not legitimize those who now have power in Afghanistan. It also does not imply any change in Norwegian policy. We know that the Taliban look after their own interests – and want legitimacy. That's one of the reasons I as Minister of Foreign Affairs did not meet with them. "We have made clear demands, now we have to wait to see if they act, what they say in words," said the Foreign Minister.
One of the hallmarks of Norway's peace and reconciliation work is our willingness to talk to all parties. Norway has been in dialogue with the Taliban for years.
– For the first time since taking power, the Taliban agreed to have thorough political discussions with women activists and other opinion leaders in Afghan society. Face to face, in a safe place, they receive a clear message: legitimacy comes from Afghanistan itself and reconciliation and a more inclusive system of government is needed, Huitfeldt said.
– We are not changing the situation in Afghanistan with a few days of talks. Reconciliation between Afghanistan – and opportunities to increase Western engagement with the Taliban – will take time, and will depend on far more than those in this meeting room in Oslo. But the talks had a ripple effect: they emphasized the need to address an acute humanitarian situation. They create contact between opponents. They showed the Taliban the need to participate in creating a stable Afghanistan, said the foreign minister.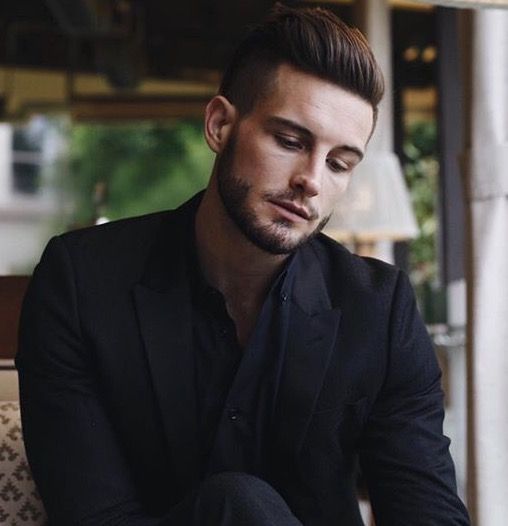 "Internet trailblazer. Troublemaker. Passionate alcohol lover. Beer advocate. Zombie ninja."