Saturday 28.5.22
–
Last Update – 18:39
Experts are concerned about its spread, because it was a disease in animals that was transmitted to humans and is now spreading among us. In addition, there is no vaccine or specific treatment to combat it, since the human smallpox vaccine was discontinued in 1980 when it was officially eradicated.
See also
Confirmed second case of monkeypox in Argentina
"What we know about this virus and how it is transmitted, this outbreak can still be contained; the goal of the World Health Organization (WHO) and member states is to contain this outbreak and stop it," said Dr Rosamund Lewis, head of the smallpox team, which is part of the WHO's Emergency Program. "So the risk to the general public seems low, because we know the main modes of transmission as described in the past."
The latest data from WHO member countries show more than 300 confirmed and suspected cases of monkeypox in 20 countries and several WHO regions. Symptoms can be very similar to those experienced by patients with smallpox, though less clinically severe, although visually dramatic, with raised pustules and fever in the most severe cases lasting two to four weeks.
According to the UN health agency, the monkeypox outbreak has been transmitted mainly through close skin-to-skin contact, although the virus can also be transmitted through respiratory droplets and contaminated bedding. The incubation period for monkeypox is usually 6 to 13 days, but can range from 5 to 21 days. "We don't yet have information on whether this will be transmitted through bodily fluids," said Dr Lewis, before urging potentially at-risk groups to "be careful" when in close contact with other people. One of the groups observed was homosexual, because a large group of that community was infected in the UK.
See also
More than 200 cases of monkeypox were reported in the world
There are several countries where the disease is endemic: Central African Republic, Democratic Republic of Congo, Nigeria and Cameroon reporting current cases and there are other countries that have reported cases in the past."
What is monkeypox?
Monkeypox or "simian orthopoxvirus" is a rare viral zoonotic disease whose pathogens can be transmitted from animals to humans and vice versa; In addition, cases of human-to-human transmission have been detected. It was first described in 1958, but the first human case was reported in 1970, in the Congo. Despite the ape's name, most of the animals susceptible to infection and the spread of pathology are rodents, such as boarding dogs or prairie dogs.
Generally, outbreaks of this disease are centered in the tropical forests of central and west Africa, where animals that can carry the virus live, it is for this reason that recent outbreaks in these 20 countries are cause for concern.
How deadly is monkeypox?
According to the ECDC: "The clinical manifestations of monkeypox are usually mild. The West African clade, which has so far been detected in cases reported in Europe, was found to have a case fatality rate of 3.6 percent in studies conducted in African countries. Mortality is higher among children and young adults, and people with compromised immune systems are at particular risk for severe disease. Most people recover within a few weeks.
See also
Monkeypox: six facts about the disease that alerted the world
"Complications of severe cases include skin infections, pneumonia, confusion, and eye infections which can lead to vision loss. Between 3% and 6% of identified cases of monkeypox endemic have resulted in death. Many of these cases are children or people who may have other health conditions. It should be noted that these figures could be an overestimation as case counts in endemic countries are limited," the WHO said.
Situation in Argentina
In Argentina, based on calibration results from the Anlis Malbrán Institute, the Ministry of Health reported a second positive case: a resident of Spain, who was visiting Buenos Aires. Like the first, the patient was isolated, with a clinical picture without major complications, despite the most prominent symptom: ulcerative lesions in various parts of the body. These days, his close contacts are also closely monitored; so as not to spread is designated as a mandate.
See also
Bill Gates has warned about the arrival of monkeypox
Local authorities lowered the tone of concern over this issue. The Ministers of Health of Buenos Aires and CABA, Nicolás Kreplak and Fernán Quirós, agreed to "not warn the population", as long as the transmission rate is less than 1. Rosamund Lewis, the UN smallpox expert, did the same by assuming that "this epidemic can be contained" and that "The risk to the general public appears to be low." Guzzi described the situation in Argentina: "Currently, apart from isolated cases of people arriving from abroad, there is no evidence of circulation of this virus. The health system is prepared, surveillance is very active and health effectors are very alert when they suspect disease, recommend prevention and act quickly," he said.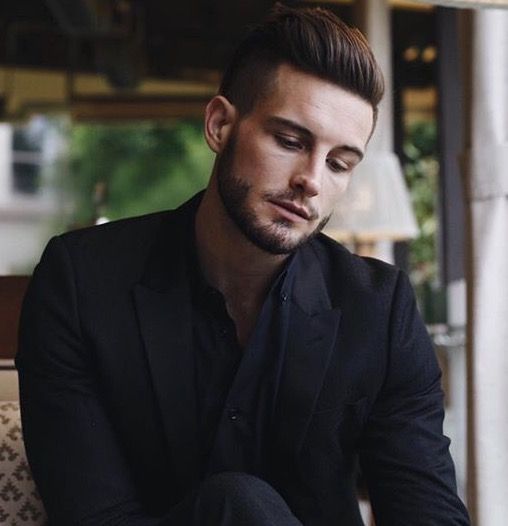 "Internet trailblazer. Troublemaker. Passionate alcohol lover. Beer advocate. Zombie ninja."