The UK was the one to sound the alarm on May 7 with its first infection with monkeypox and since then around 200 cases have been reported to the World Health Organization (WHO) from countries where the virus is not endemic.
Last Friday, a case was confirmed in Latin America, after Argentina announced its first transmission to a person from Spain, and cases continue to rise.
Europe concentrates the majority of cases with 191, 118 of them located in European Union countries. Canada (15), United States (9), Australia (2), Israel (1) and United Arab Emirates (1) are the non-European countries with cases, and now Mexico and Argentina are added.
Portugal
Monkeypox continues to thrive in Portugal, where 16 new cases have been confirmed in recent hours, bringing the number of infections detected by health authorities to 74.
All patients were men aged between 23 and 61 years, although most were under 40 years old, according to Portugal's Directorate General of Health (DGS).
The identified cases are "kept under public and stable monitoring and in an outpatient setting," the entity said in a statement.
Spanish
Spain has so far registered 84 confirmed cases of monkeypox, according to the Health Ministry, while 157 suspected cases of the disease are being studied.
Madrid's Carlos III Institute of Health (ISCIII) – the public referral center where samples were analyzed – has ruled out another 73 cases, after all of them negative.
great Britain
Ireland has just confirmed its first case of monkeypox, bringing the total cases in the UK since 7 May to 106, 101 of which have been recorded in the UK alone.
The Health Safety Board (UKHSA) noted that no cases have yet been identified in Wales.
Canada
Canadian health authorities reported Tuesday that they have identified 10 new cases of monkeypox in Quebec, bringing the national total to 15, and they expect additional infections in other provinces.
United States of America
The United States already has nine confirmed cases where the outbreak appears to be on the rise. Therefore, they plan to distribute monkeypox vaccine and medical treatment to close contact of infected people.
Argentina
Argentina's Health Ministry on Friday confirmed the country's second case of monkeypox, linked to a Spanish resident who visited the province of Buenos Aires and who had no relationship with the first detected patient.
The country's first case of monkeypox was reported as a suspect last Sunday and relates to a man living in the province of Buenos Aires who was recently in Spain and was showing symptoms befitting the disease.
Mexico
Mexican health authorities confirmed the identification of the first imported case of monkeypox in a 50-year-old man being treated in Mexico City.
Suspicious Cases in Latin America
Ecuador analyzed the first suspected case of monkeypox, detected in Quito in a person who came to the country from Africa, according to the Ministry of Public Health (MSP).
Similarly, the health authorities of the Bolivian region of Santa Cruz reported a suspected case of monkeypox which has been isolated in a hospital and whose samples will be sent to Argentina to confirm or rule out that it is the disease.
What are the symptoms of monkeypox?
It CDC They showed that the symptoms of monkeypox started with headache, fever, muscle aches, and fatigue. He added that these symptoms were similar to those of smallpox, but milder.
The incubation period (time from infection to symptoms) of monkeypox is usually 7 to 14 days, but can range from 5 to 21 days.
Monkeypox begins with:
Fever
Headache
Muscle ache
Back pain
swollen lymph nodes
shivering
Fatigue
Within 1 to 3 days (sometimes longer) after the onset of fever, the patient develops a rash, which often starts on the face and then spreads to other parts of the body.
Injuries progress through the following stages before falling:
macula
papules
vesicle
pustules
scab
The disease usually lasts 2 to 4 weeks.
With information from EFE and AFP
RECOMMENDED VIDEOS
Monkeypox is a rare disease caused by a virus that is transmitted from animals to humans. What should I do to avoid getting infected? How to treat the disease? Here we tell you.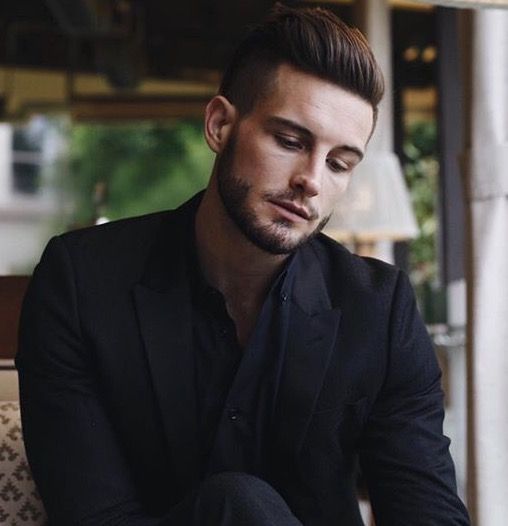 "Internet trailblazer. Troublemaker. Passionate alcohol lover. Beer advocate. Zombie ninja."