Johnson maintains support, but is in 'danger zone'
07:10 | The majority of Conservative factions in the House of Commons still have faith in Prime Minister Boris Johnson and have rejected a vote of no confidence in him. Of the 359 Conservative MPs, 211 voted for the prime minister and 148 opposed.
According to former United Kingdom correspondent Peter de Waard, no one expected beforehand that the 148 Conservative MPs would vote against. "Johnson hoped the discussions would be over after this result, but he is now more damaged than he was before the vote."
British newspapers also spoke volumes, according to De Waard. 'Everyone's gone within a year, headlines read. And that, of course, made Johnson very vulnerable. Theresa May used to have a voice like that, and she got a bigger share of the voice, but she's gone within six months.'
Aside from the partygate business, there are other things Johnson has to deal with, like the UK economy, De Waard said. 'The UK economy is now running very smoothly. It's stiffer than in the eurozone, and that's also a result of Brexit. These are all things Johnson has to deal with. There's a lot of mines ahead', said De Waard.
Sunday 6 June
Johnson sees the confidence vote as reassuring
23:07 | British Prime Minister Boris Johnson said he had won a vote of confidence within his party "convincingly and decisively". "A very good result," he said after 211 of his 359 Conservative party members in parliament expressed confidence in him.
The 57-year-old head of government said he was grateful to colleagues who supported him. Now was the time, he said, for the party to close ranks and end the "party gate" affair.
That's the reason for the vote of no confidence, because Johnson himself and many other government officials have violated lockdown rules during the coronavirus pandemic. Parliament has yet to begin its investigation into whether Johnson misled parliament in this regard.
With the support of 59 percent of his party members in parliament, Johnson fared worse than his predecessor Theresa May. He survived a no-confidence vote with 63 percent of the vote at the end of 2018, but his prime ministerial term expired six months later.
Therefore, many analysts believe that it will be difficult for Johnson to continue to lead the country credibly. But Johnson sees it differently, he said with his trademark optimism. The result "means that as a government we can move forward and focus on the things that I think are really important to the people," the prime minister said.
Later this month, there will be by-elections for the two Conservative seats in parliament. Defeat could be another blow for "BoJo".
UK opposition leaders see Johnson's position faltering
22:53 | The leader of Britain's opposition party says Boris Johnson can no longer be prime minister. Johnson survived a no-confidence vote within his own Conservative Party on Monday. Labor leader Keir Starmer thought it was a bad signal to people that "breaking the law doesn't appear to be an obstacle to making laws".
According to Liberal Democrat leader Ed Davey, Johnson now has no authority. "His reputation is in tatters and his authority is now completely tarnished."
Starmer sees a divided party ignoring the will of the people. According to opposition leaders, people are tired of the prime minister and his culture of lies.
Prime Minister Boris Johnson won a no-confidence vote with 211 votes to 148. According to British analysts, not a good result and undermined his position.
Ed Davey thinks Johnson is 'wobbly', but the prime minister is 'too cowardly to resign', he said. He denounced Conservative lawmakers who voted "to keep lawbreakers and liars at number 10", he said referring to the official residence at 10 Downing Street.
Johnson has been fined by police over one of his "partygate" drinks, a scandal surrounding parties by government employees during the country's dealings with the coronavirus lockdown. The controversial meeting also took place at 10 Downing Street. Police are also investigating whether Starmer has violated coronavirus rules. He drank beer with party members during the lockdown. Starmer has indicated that he will resign if he is to be fined.
Johnson keeps his confidence
22:03 | The majority of Conservative factions in the House of Commons still have faith in Prime Minister Boris Johnson and have rejected a vote of no confidence in him. Of the 359 Conservative MPs, 211 voted for the prime minister and 148 opposed.
That means that more than 40% of members have withdrawn their trust in Johnson, a much worse score than Prime Minister Theresa May in the same vote (37%).
According to BNR correspondent Lia van Bekhoven, Johnson is 'drunk' with the result, and opposition leader Keir Starmer will be very happy with the result. According to Van Bekhoven, the vote against Johnson was not cast in relation to his policies, not because of his politics, but because of the person of Boris Johnson.
According to the rules, the same vote of confidence can only be granted within one year, and is Bojo safe for one year.
Johnson has confidence
21:45 | The BBC's Nick Eardley says Prime Minister Johnson is confident in the outcome, which is expected at all times. According to Eardley, the question now is how much support there is for him within his party.
A large crowd of reporters now stood in front of the 1922 committee room, which was in charge of voting and where the results would be announced. About 40 journalists will be admitted, reports The Guardian.
According to BNR correspondent Lia van Bekhoven, this is still quite exciting.
Votes have been cast
21:00 | British media reported that all votes had been cast, now waiting for all votes to be counted.
Lawmaker Gavin Barwell said on Twitter that 100 votes against Johnson would be a good result for the prime minister. However, 133 votes against would 'be the beginning of the end' and with more than 144 votes against Johnson would have to step down – but Barwell didn't expect that to happen.
Support for Johnson from 145 party members
19:30 | British Prime Minister Boris Johnson has the support of at least 145 of his party colleagues who have publicly voted for him. He needs the support of at least 180 lawmakers to remain party boss and prime minister.
The first votes have now been cast, including by Johnson himself.
Johnson giving a speech at the party
18:30 | Before the vote, Johnson spoke to members of the conservative party. Reportedly many members attended, including former Prime Minister Theresa May. According to a party member, at the closed-door meeting, Johnson wanted to convince conservative lawmakers not to vote for him.
Despite growing signs that there is no longer any support for Prime Minister Johnson, correspondent Lia van Bekhoven expects 'BoJo' to pass a vote of no confidence. will win tonight. The vote is expected around 9:30 pm Netherlands time.
Johnson warned his party members not to "blame yourself" and his resignation would weaken the party. He was able to restore people's confidence and point to a 2019 election victory for the Conservative Party, the biggest in 40 years. If Johnson is allowed to stay, he has already announced tax cuts and will make plans for economic growth next week. Johnson closed his speech with a promise that "the best is yet to come."
Read also | The Conservatives have it with Boris Johnson
party gate
Voting has been requested after 'gate party', scandal surrounding government employee party during lockdown
The vote is requested by at least 15 percent of the Conservatives. Prime Minister Johnson thinks he has enough party members behind him to stay on the ballot and stay put.
Otherwise, he will be removed as party leader and prime minister. Then began the conservative search for a new party leader who automatically became prime minister. But if enough party members stay behind Johnson, he will be sure of his position as party and government leader the following year.
Voting will take place in the House of Commons tonight between 7-9 p.m. and an announcement is expected about an hour after voting closes. After months of speculation, it has been confirmed that at least 54 MPs – representing 15 percent of Tory MPs – had written to the chair of the 1922 Tory backbencher committee, Sir Graham Brady, asking for a vote.
Post date
Brady said he had informed the prime minister on Sunday that the threshold had been reached and that they had agreed on a voting schedule. He also said he would not disclose when the threshold was reached or how many letters had been submitted, but it would be "not a bad description" to say that some MPs have asked for their letters to be pushed back to ensure that the Queen's Platinum Jubilee celebrations don't go away. disturbed.
elimination race
The number of voting rounds in a possible leadership election depends on the number of candidates registering. In each round, candidates drop out until only two are left. The first ballot is held among members of the House of Commons faction, in the final round all members of the Conservative Party vote. According to Sky News Potential candidates are listed as Penny Mordaunt, Nadhim Zahawi and Liz Truss.
Read also | Newspaper: Johnson's position will be discussed next Wednesday
The last time a Conservative prime minister faced a vote of no confidence from within his own ranks was in late 2018 during tough Brexit negotiations. Then the majority of factions supported Prime Minister Theresa May, Boris Johnson's predecessor. According to party law, only one vote of no confidence can be made in a year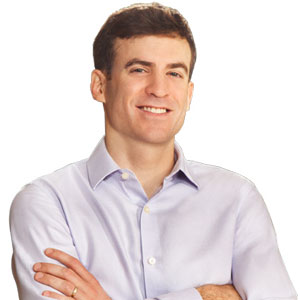 "Incurable alcohol fan. Proud web practitioner. Wannabe gamer. Music buff. Explorer."