art

HARALEM This fall, the Teylers Museum will be dominated by the work of David Hockney, one of the most celebrated and beloved artists of the time. In the Hockney's Eye exhibition (23 September 2022 to 29 January 2023), Hockney's works can be seen in direct dialogue with drawings, paintings and scientific objects. Get to know Hockney's special theory of perspective and the use of optical aids. Find out how he experimented with this and see the old master's work through his eyes.
The exhibition is a collaboration with the Fitzwilliam Museum and Heong Gallery, Downing College, Cambridge, curated by Jane Munro and visiting curators Martin Kemp and Martin Gayford. In Cambridge, Hockney's Eye opened to the public last week to come to the Teylers Museum in September, in a specially tailored form. Hockney's drawings, paintings and photographic and digital works are not only on display in the exhibition hall, but are also integrated into the museum's history painting room. In the scientific space and at Pieter Teylers Huis, reconstructions are made of historical artistic aids such as perspective windows, convex mirrors and the camera obscura.
WORLD IN FLAT FIELDS Throughout his career, Hockney (England, 1937) has researched how the old masters translated spatial reality onto flat surfaces. According to him, not only have they done so on the basis of direct observation ('eyeballing' in his words) or by applying linear perspective, but they have also used optical aids such as lenses and mirrors for centuries. In Hockney's Eye, this important – and not uncontroversial – theme takes center stage in his work for the first time. Hockney's work is featured alongside the work of older masters such as Claude Lorrain and Pieter Saenredam and the optical instruments he believes they may have used. In the context of Teyler's unique history as a natural science and art history laboratory, you see art history through Hockney's eyes. You'll also discover how he is constantly finding new and dynamic ways to represent the visual world in his work, for example by reversing perspective or by using unconventional tools like the lucida camera.
Hockney's Eye at the Teylers Museum opens on September 23.
Tickets can be ordered from August 25 via teylersmuseum.nlright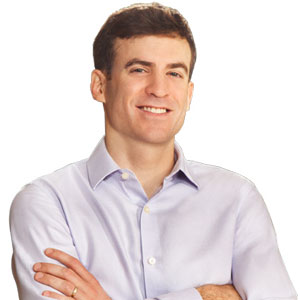 "Incurable alcohol fan. Proud web practitioner. Wannabe gamer. Music buff. Explorer."