In France, there are grave concerns about Britain's plans to return ships carrying migrants to French waters. The British coast guard has been training for months for a 'turnaround action' at sea. Jean-Luc Dubaele, mayor of the French coastal city of Wimereux, called the plan a "humanitarian scandal, utterly unbelievable and inhumane".
More and more people are fleeing from France to England by water. There have been 13,500 this year and only 2000 in 2019. Wimereux, a French coastal town west of Calais, is a popular departure point.
"Today there is an invasion of migrants in our territory," said Mayor Dubaele. "We are very concerned. Migrant camps have been set up since last weekend. We don't have enough police or personnel to crack down on them."
In addition, France says that under maritime law they can no longer intervene once the refugees are on the water. And that frustrates England. For once the ships arrived on the English Channel side, the British coast guard was obliged to assist them.
Mass by boat
The fact that the current flow of migrants is so large is due to a combination of circumstances. It is easier to cross the Channel in summer, with good weather and calm waters. And a few years ago, many migrants were still trying to get to the UK by truck. That option has become less popular as trucks are subject to increasingly stringent controls.
Most of the migrants are people from the Middle East and Africa, with an increasing number of women and children. They want to go to Great Britain because the family already lives there or because they speak the language well. In the UK it is also easier to work illegally and the health care system is attractive.
Irritation between England and France
Britain pledged 62.7 million in financial aid to France in June to double its coast guard there. But because the French coastline was so long, even that multiplication could not stop all the ships.
That is why Priti Patel, the UK Home Secretary, made a new plan yesterday to intercept ships at sea. The French Minister of the Interior, Gérald Darmanin, reacted with pity today. "France will not accept this kind of practice, which is against maritime law. Britain must abide by its treaties."
"Britain's stance in scandal," said Mayor Dubaele. "Just imagine, those boats in the sea, with children. At low tide, it's still fine, but today there was a two or three meter wave trough. The sea was moving."
Only if it's safe
Whether the British plan is actually put into practice remains to be seen. The coast guard is only allowed to intervene if boats with migrants are not endangered as a result. And even if the operation could be carried out safely, France would also have to cooperate.
"You can't just send a ship back," said Lucy Moreton of the UK's Borders, Immigration and Customs union. "You have to get approval from other countries. If France doesn't let them in, we can't send them back."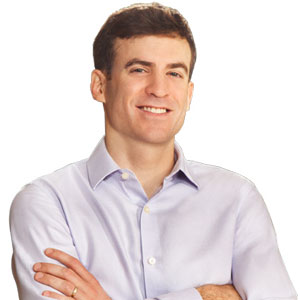 "Incurable alcohol fan. Proud web practitioner. Wannabe gamer. Music buff. Explorer."