Checo Pérez from Mexico wants redemption at all costs. At Silverstone, with great pain, he found it. The Red Bull driver endured a tumultuous race where he was last, coming back and battling Lewis Hamilton, a seven-time world champion and third-place finisher. Pérez achieved a laudable second place on the day of Carlos Sainz's first win of Spain. Max Verstappen, with aerodynamic problems, was frustrated in seventh place. "It was a great comeback!" said the Mexican.
Pérez started in fourth, behind Leclerc, Verstappen and Sainz Jr. newly released in the top position. A year ago, Pérez started from last position and reached sixteenth. Also in 2021 there was a wild clash between Hamilton and Verstappen, which brought the Dutchman to a barrier of protection. This 2022 drama slips onto the track.
Things have also gone awry at engine start-ups in the UK. A crash between multiple single seats led to red flags, partial suspension of the race. Guanyu Zhou's car, from Alfa Romeo, flipped over after being hit, went a few meters ahead and even jumped over a protective wall. A brutal crash that, thanks to safety measures, saved the health of the Chinese pilot. Meanwhile, the Mexican racer had lost his position against Hamilton and Alonso, but from race direction they asked to restart everything.
After almost an hour, the race is back. Checo Pérez's second chance was good as this time he was able to turbocharge to protect his position and fight Leclerc. But the bitter moment came for the driver from Guadalajara as he suffered damage to the trunk of his car during a fight with Ferrari and, on the sixth lap of the race, he had to go to the garage to find a new one. Thus, he finished in the sixteenth position. A setback.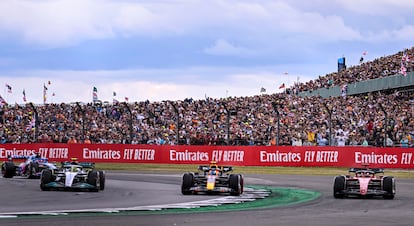 The excitement was at its peak with Sainz's blunder, a battle between Ferrari and Verstappen's tire leak that sparked the car's aerodynamic problems. Mexico is left with the tracing position. There's no other way to wait for the magic that Formula 1 has every weekend. On lap 24, Checo Pérez was already in sixth place, although he still had to take care of the tires, one of his skills. Luck was finally on his side. On lap 40 Alpine's Esteban Ocon car got stuck on the track and forced the safety car. This opened up an opportunity for him to change tires and a chance to fight for third place from Hamilton.
The best part of the race came when Checo Pérez threw the car at Hamilton for position. After several tries, during which the Mexican was unaware of his rival's curriculum, he was able to pass ahead of the British. He was also able to pass Leclerc, who was at a disadvantage because of the type of tyre. Second place at Silverstone, apart from being the best rider for the fans, means too much to the Mexican as this track is an ordeal where the only thing he won was sixth place with Force India in 2016.
The Mexican, after this Sunday, remains in second place in the drivers' world championship with 147, behind Verstappen (181). Behind are Leclerc (138) and Sainz (127). Next stop is at Red Bull's lair, Austria. Checo Pérez wants to extend his podium footprint in front of the owners.
21 Czech Pérez . podiums
The best Mexican racer in history is called Sergio Pérez Mendoza. Checo reached the twenty-first podium in Formula 1. He celebrated three victories: Shakhir 2020, Baku in 2021 and Monaco in 2022. In addition to the eight second place (Malaysia and Italy in 2012, Turkey in 2020, Australia 2022, Imola 2022, Spain 2022, Baku 2022 and Great Britain 2022) and 10 third place (Canada, in 2012; Bahrain, in 2014; Russia, in 2015, Monaco and Baku in 2016 and 2018, at the Grand Prix of France, Turkey, United States and Mexico City in 2021 ).
subscribe here to bulletin from EL PAÍS Mexico and receive all the key information of the current affairs of this country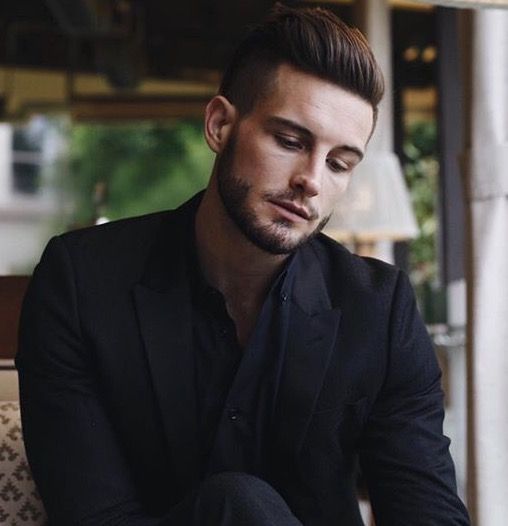 "Internet trailblazer. Troublemaker. Passionate alcohol lover. Beer advocate. Zombie ninja."