The David Amess murder: what do we know so far?

Conservative MP David Amess, 69, was stabbed yesterday during what he called constituency operationsconsultation hours for residents, so to speak, at Belfairs Methodist Church in Leigh-on-Sea, in southeast England.
Amess has been a member of parliament since 1983, is married and has five children. Politically, she is socially conservative and takes a strong stand, including against abortion and animal welfare issues.
A 25-year-old man has been arrested on suspicion of murder. It would be a man of British nationality, of Somali descent. The police treat this case as an act of terrorism.
Watch the report from "News" here:
The Mirror: "Badness tarnishes national debate"

"He died serving the people," headlines the Daily mirror. The paper compared it to the murder of lawmaker Jo Cox in 2016. "In recent years, ugliness has infected the national debate, with intolerance and toxic language that deprives respect and understanding," the paper said in a statement. comment.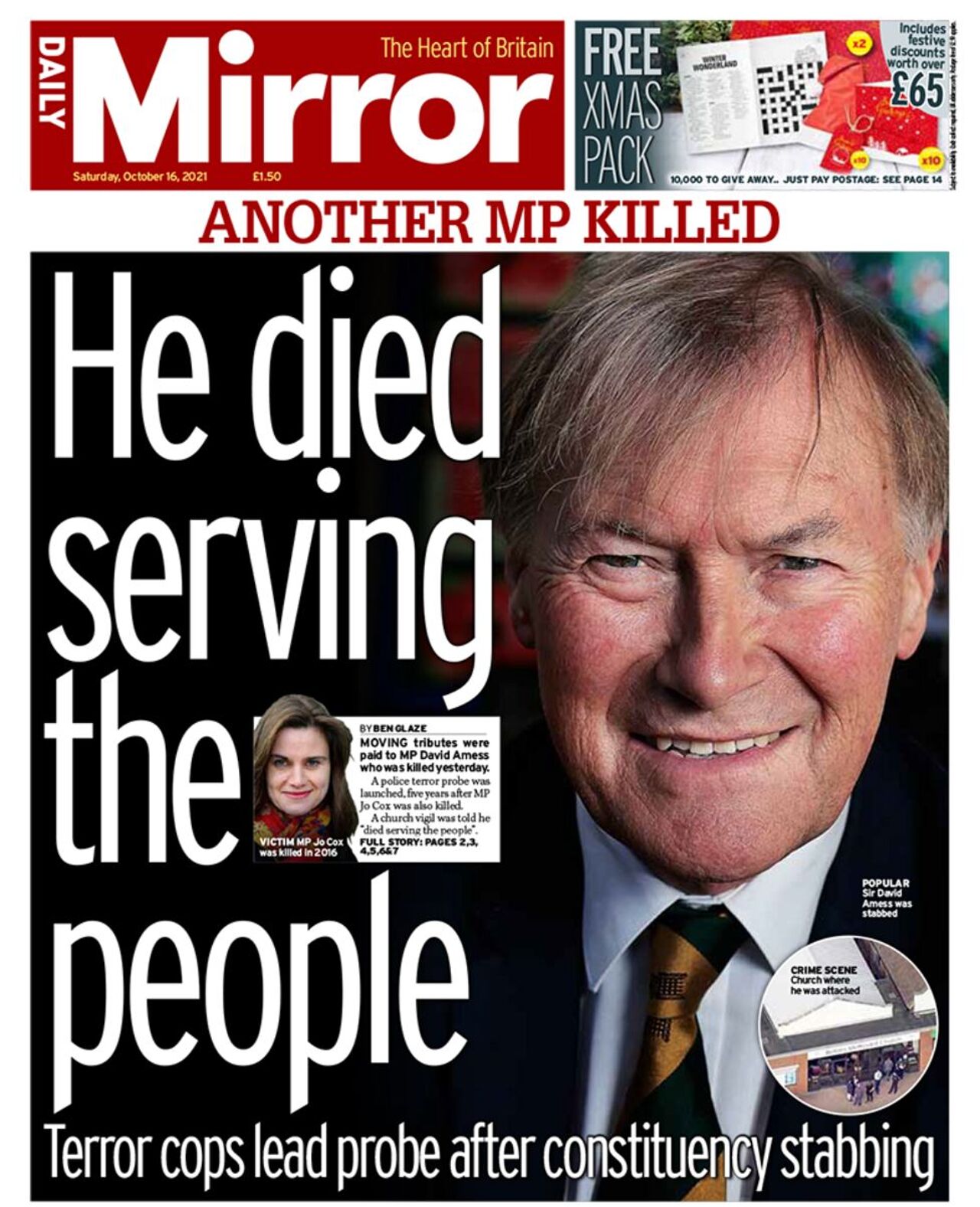 Daily Telegraph: "His dedication becomes his vulnerability"

From Daily Telegraph put a picture of David Amess with his dogs on the front page. Michael Portillo, a former Conservative leader, described his friend as a deeply committed MP. That dedication would be his vulnerability, he wrote. "Sir David would never change his routine even though he knew his safety was in danger."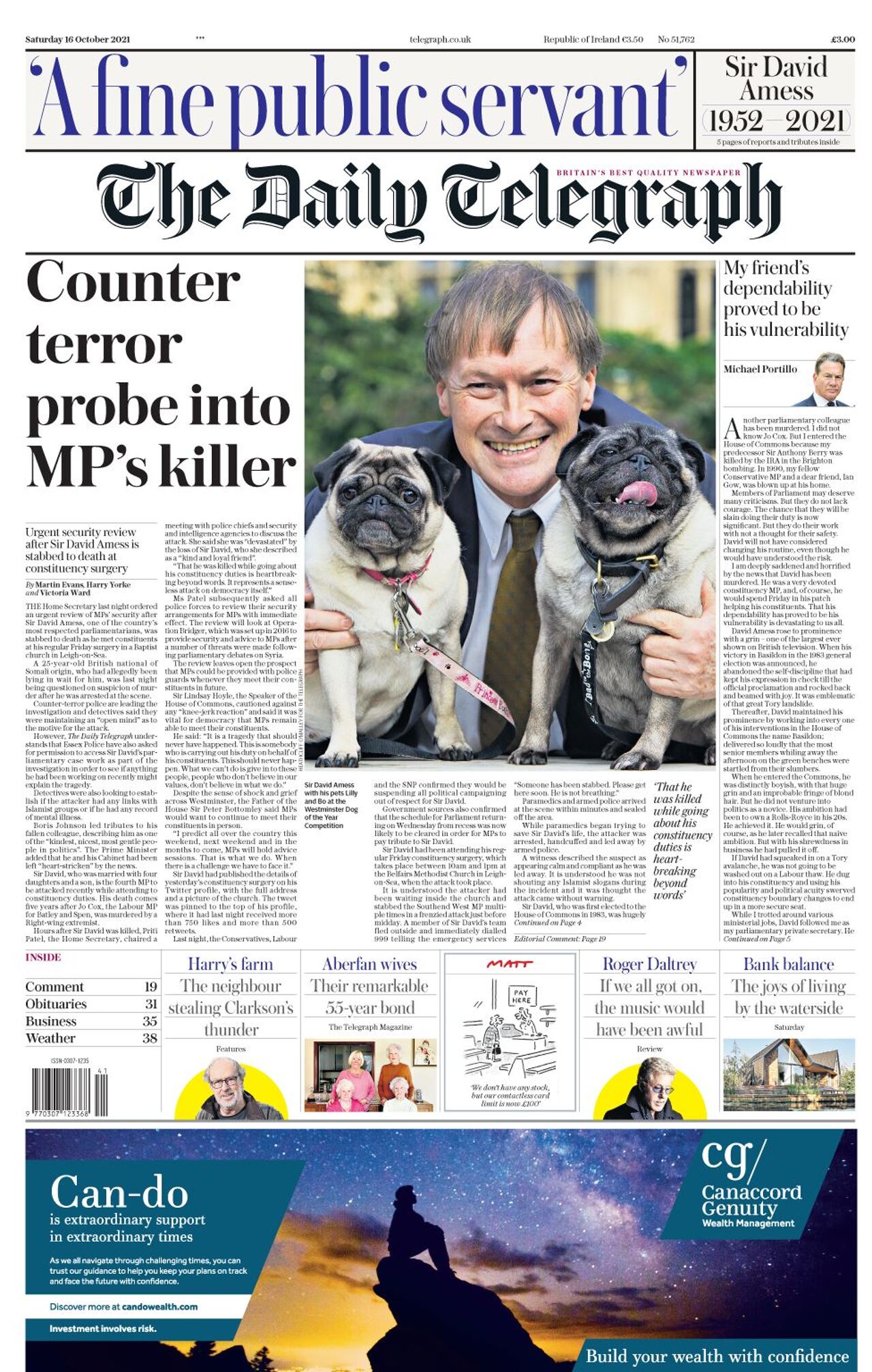 The Times: "Personal conversation is at risk"

Too Time put Amess with her dog in the front yard. Amess is a great animal lover. In her book published last year, Amess wrote that she had been advised not to accept her own electorate and that she had added extra security to her home. Commentator Matthew Parris believes the killing jeopardized a private conversation valued by lawmakers.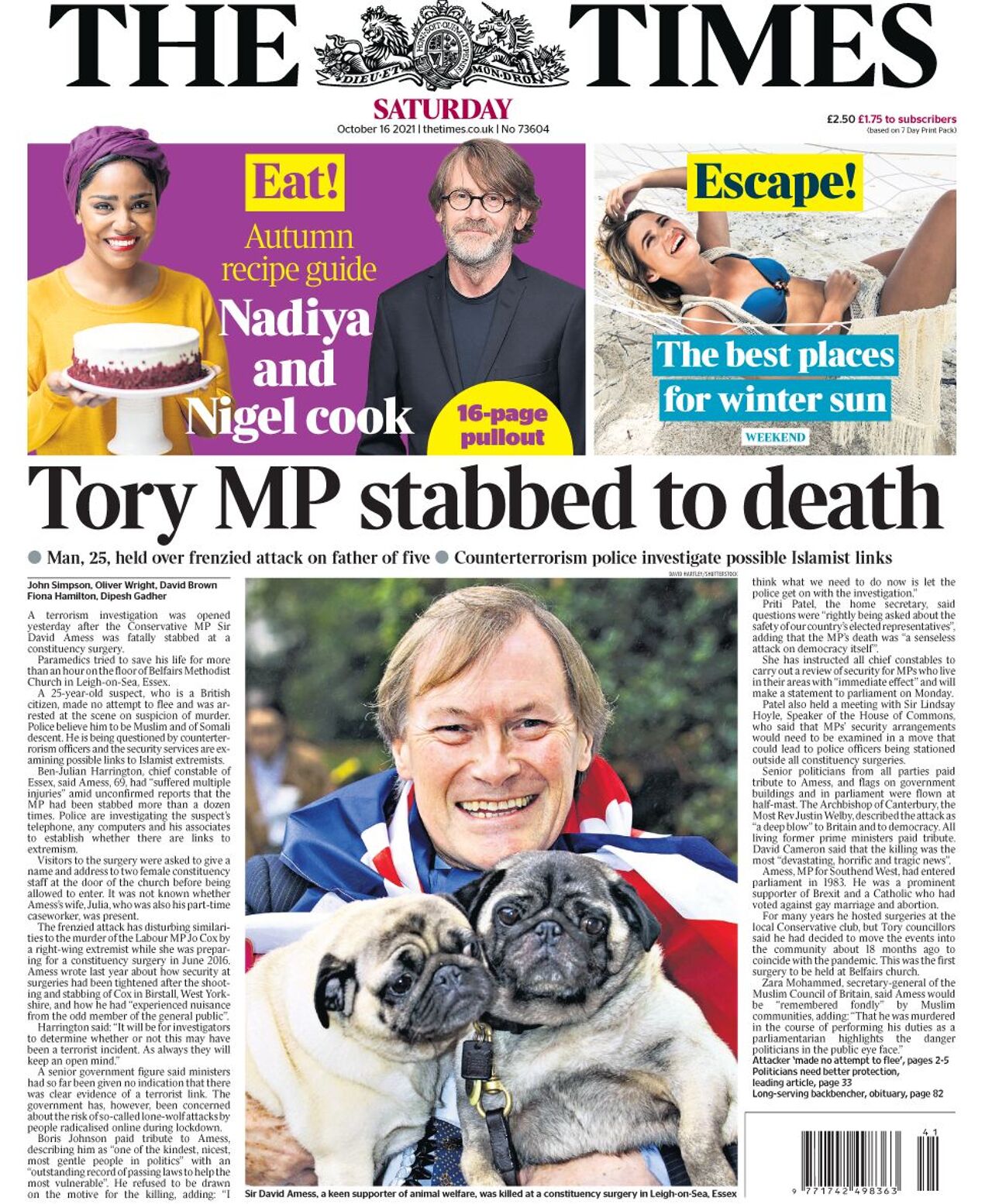 The Guardian: "A meaningful debate about empathy"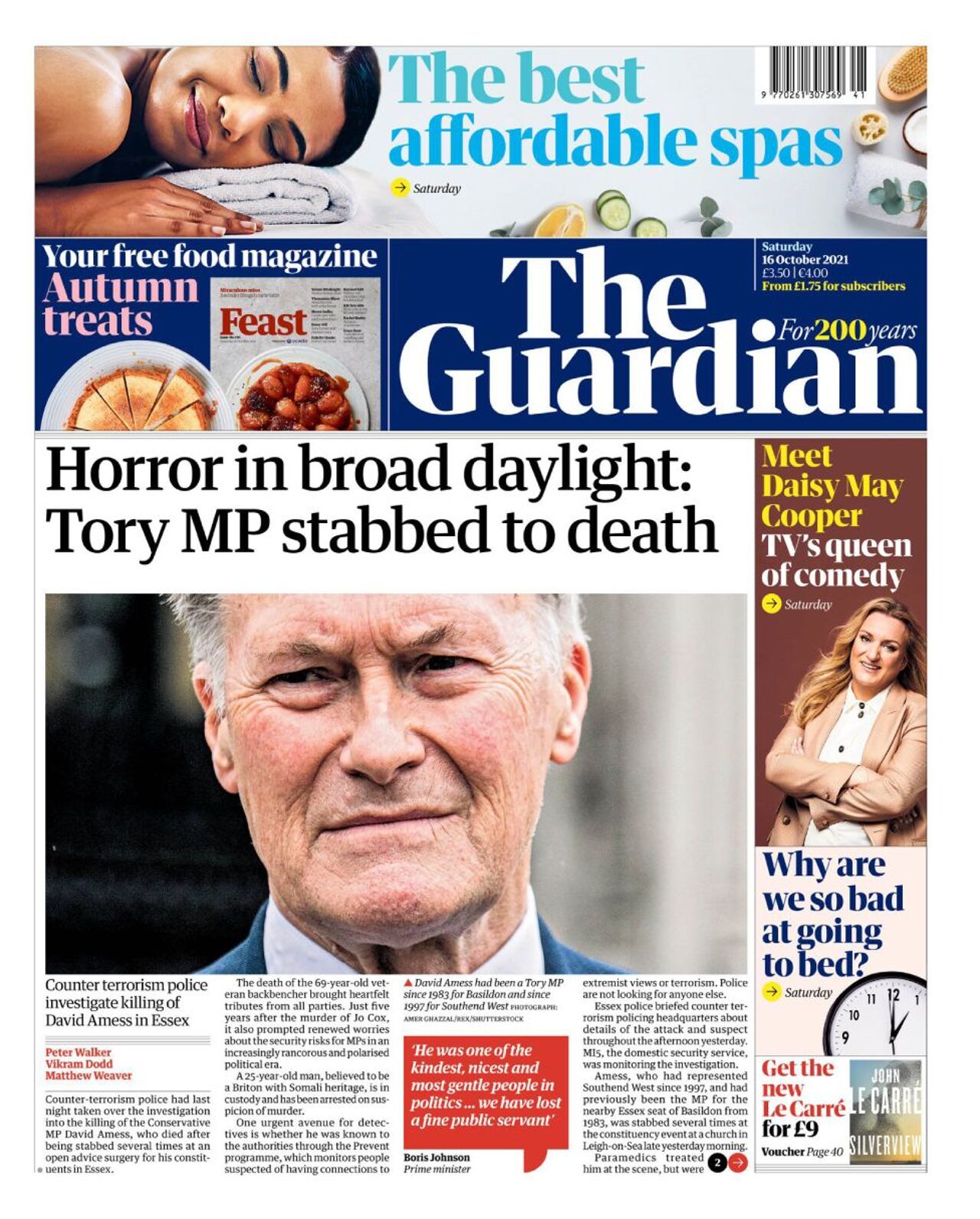 Daily Mail: "A new attack on democracy"

From Daily mail painted a picture of David Amess as a family man, with a photo of him at the wedding of one of his four daughters. The assassination was another attack on democracy, write commentator Ian Birrell. "Our politics are becoming more and more toxic as debates grow bolder and tenser, fueled by divisions over Brexit, the coronavirus pandemic and most importantly, the scathing nature of social media that wants to pay attention to those who scream the loudest."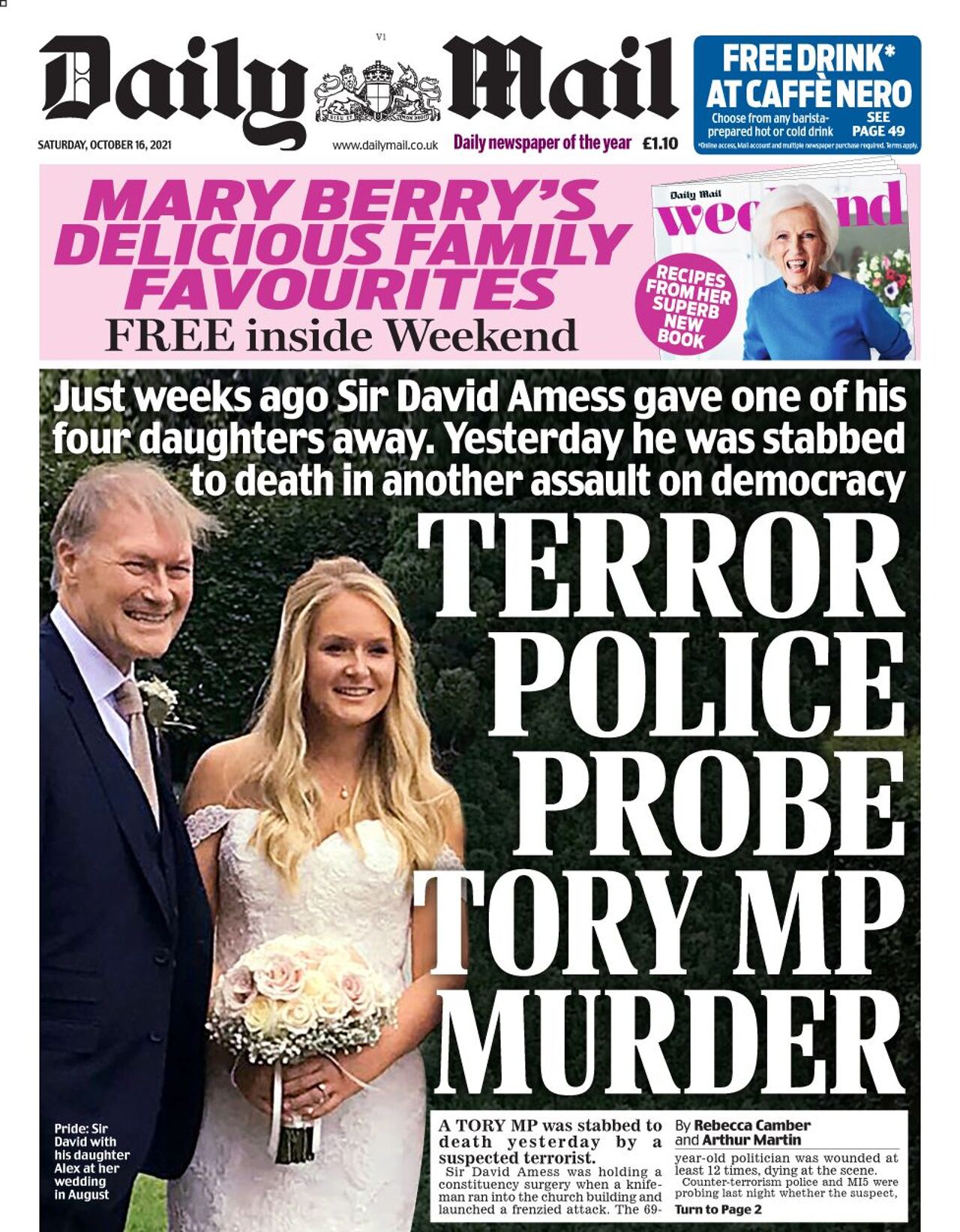 Daily Express: "Soft and friendly"

From Daily Express put the full page of David Amess on the front page. The newspaper described Amess as a "gentle and kind" politician.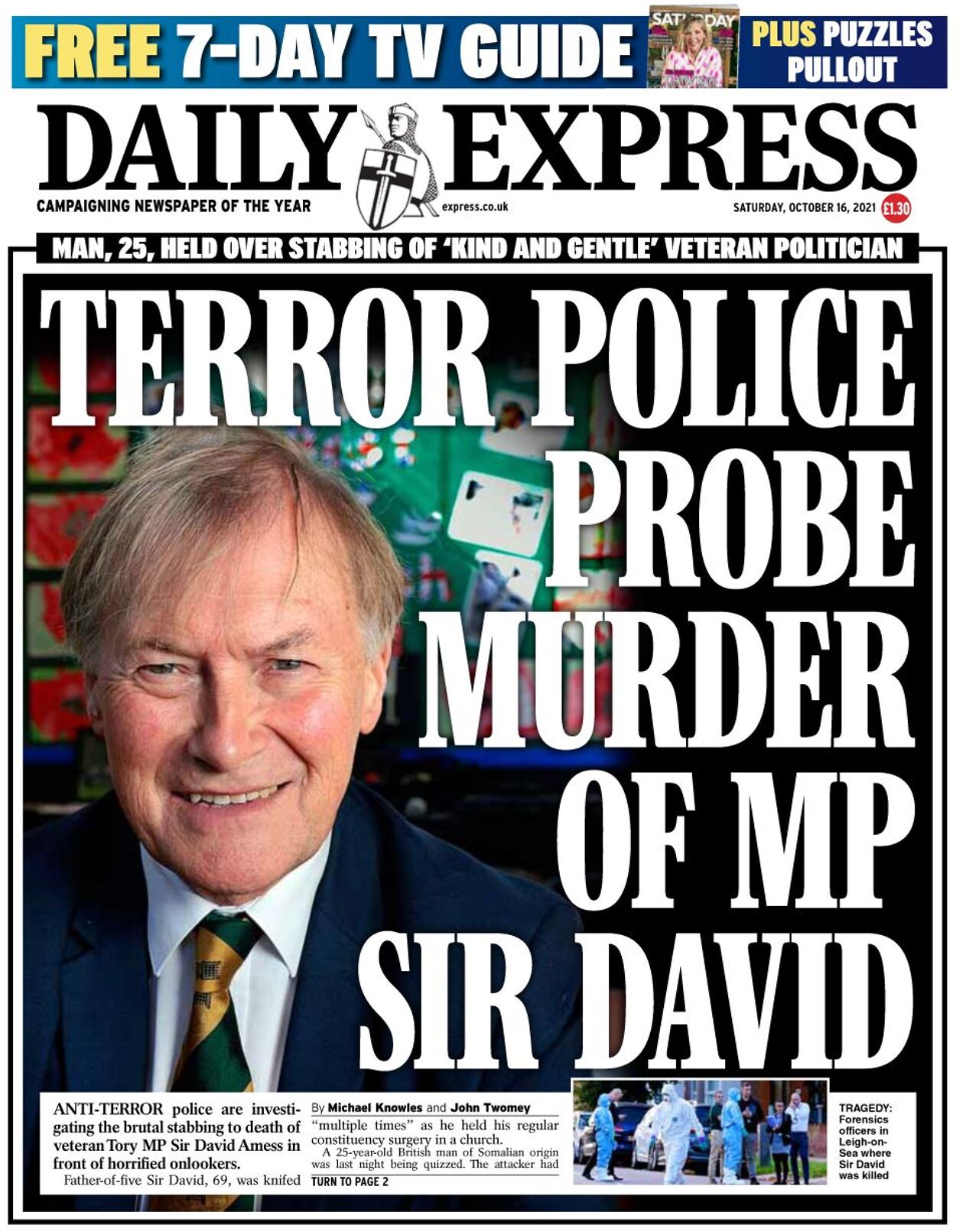 I: "Murder robs us of the feeling that MPs can interact freely with the public"

"Killed while serving the people," wrote I. British politics is in mourning, people are shocked. "Sir David's death robs him of not only his warmth and talent, but also the feeling that MPs can interact freely with the public," he said. write commentator Paul Waugh.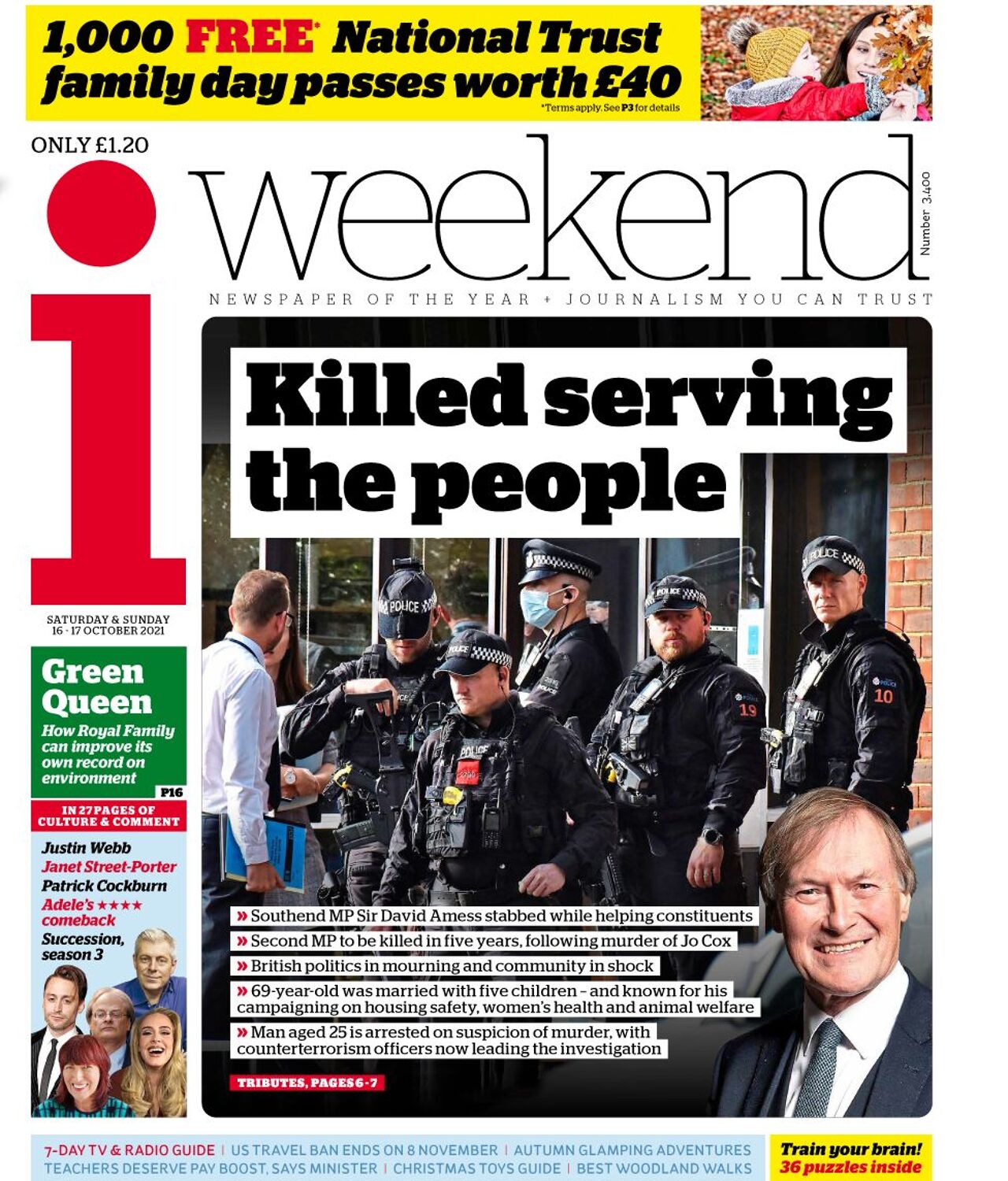 The Sun: "Waterproof Safety Measures"

Another photo of David Amess and one of his dogs on the front page Sun. And here is also the message: "Working hours are an important relationship between MPs and their constituents, but it is very clear that they cannot proceed without stringent security measures."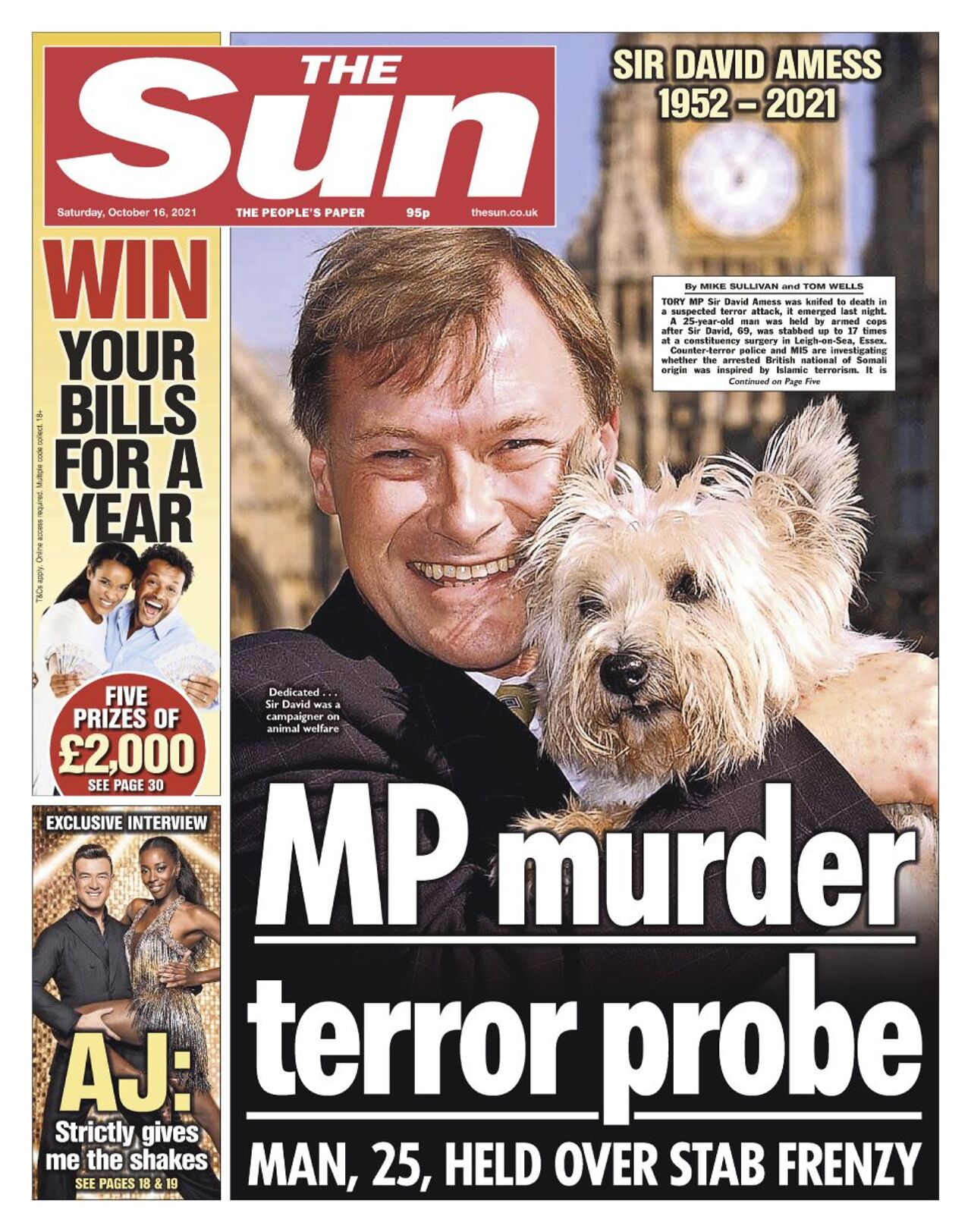 Daily Star: "How did this happen again?"

"How can this happen again?" asked the Daily Star amazement. The newspaper, like other media, referred to the 2016 murder of lawmaker Jo Cox.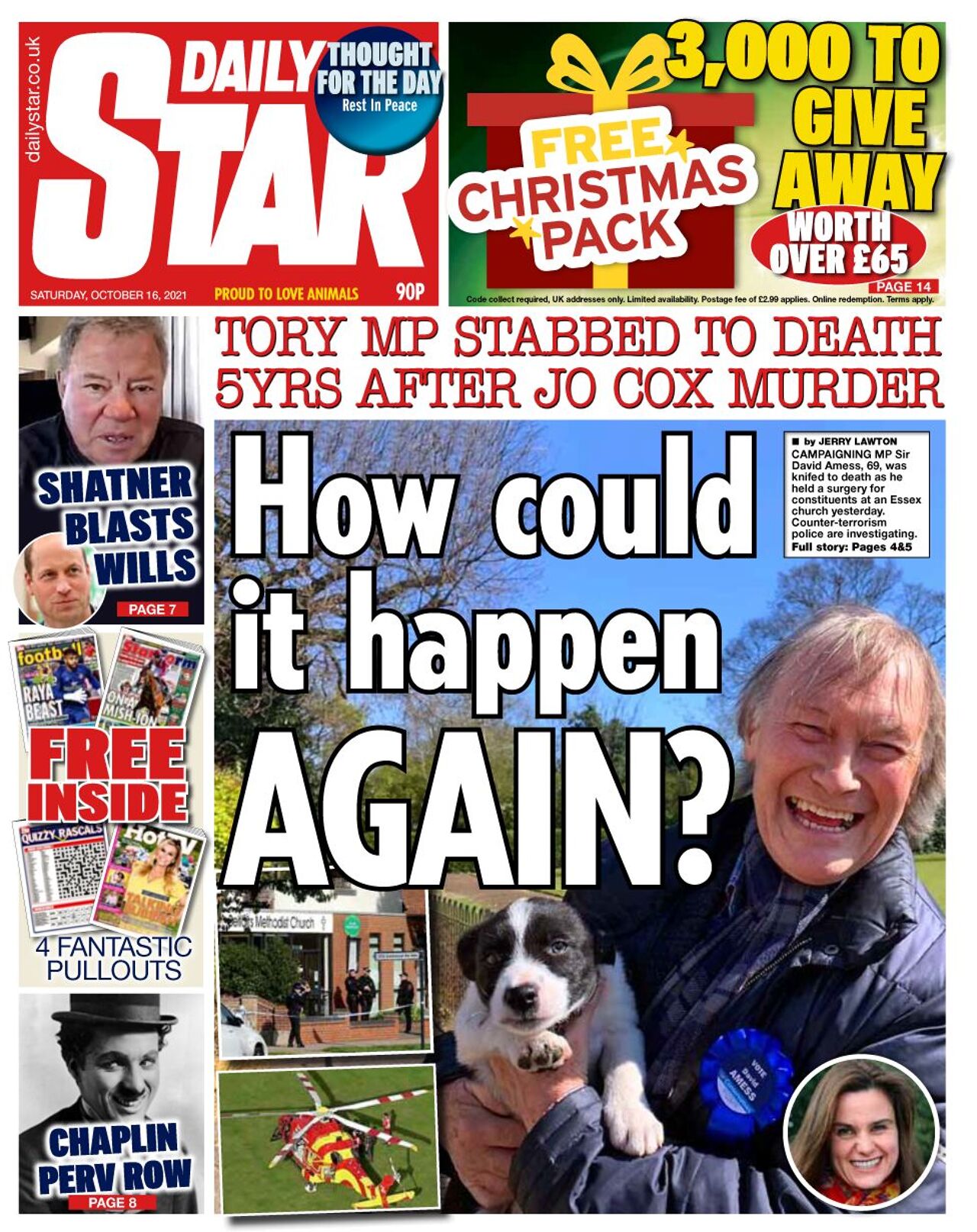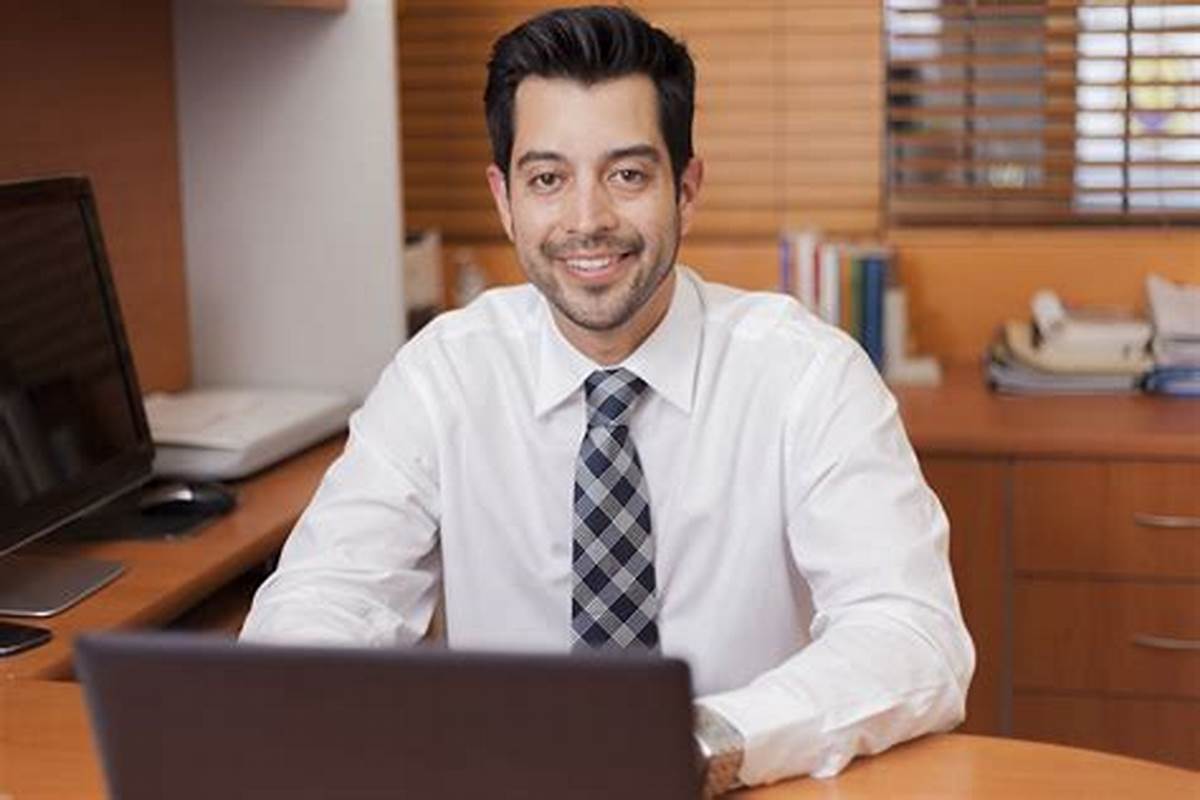 "Certified introvert. Devoted internet fanatic. Subtly charming troublemaker. Thinker."