From 2 January, anyone bringing goods to and from the UK will be required to register with the Freight Vehicle Movement Service (GVMS).
carrier
In particular, UK customs saw a problem with the creation of the Goods Movement Reference (GMR) in GVMS. As a result, the truck stopped at the border.
To avoid this problem, Customs emphasizes that you:
GMR is required for all shipments, including blanks.
Must enter the correct declaration reference type

Entry Reference Number (ERN) for entry through CHIEF, or Movement Reference Number (MRN) for entry through Customs Declaration Service (CDS).
Unique Consignment Reference Declaration (DUCR) for output via CHIEF or CDS. Check which credentials need to be included in the GMR on the UK Government website – Get Goods Movement Reference.

Trailer reference is not used when entering vehicle registration number (VRN) in GMR for accompanying transportation. In this case, the operator cannot validate the GMR. The VRN must match the vehicle presenting the GMR.
If the above information is incorrect, the GMR becomes invalid and the cargo or vehicle cannot board the ship.
Customs declaration
The person making the customs declaration for goods must:
Use duplicate location codes for all export declarations from the UK to the EU, when goods are transported via Dover and Eurotunnel. This provides flexibility on the route. Checking the location code for a roll-on-roll-off border location to use in CDS or CHAIRMAN.
Make sure that 'RRS01' is entered on the customs declaration in box 44 for CHIEF or data element 2/2 for CDS, if you will be transporting goods through GVMS border locations. Otherwise, GVMS will not be able to validate it on the proposed GMR. For more information, see recently published Customs Information Paper.
Check the status of the declaration once the goods have arrived in the UK as you may need to take further action to release the goods if they are held at customs.

Customs control
To find out if the goods or cargo should be inspected, enter this site into the GMR. At customs inspection you must go to the Land Border Facility, if you are transporting via the Port of Dover or the Channel Tunnel. For all other ports, inspections must be carried out at the inspection service in or near the port.
Further information
Are you traveling to the UK, but are you not registered with GVMS yet? Then do it here. on this site You can read what you need to do to be able to transport to the UK.
Need additional support?
If you have specific questions about importing or exporting, you can call the UK Customs and International Trade CIT Helpline at 0300‌‌ 322‌‌ 9434. The helpline is open Monday to Friday from 08:00 to 22:00 and on weekends from 08:00 :00 to 16:00.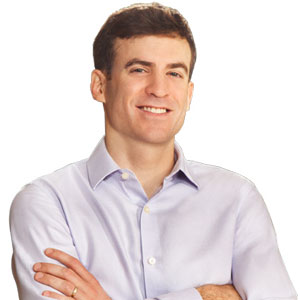 "Incurable alcohol fan. Proud web practitioner. Wannabe gamer. Music buff. Explorer."